Baby Headbands
Shop online for baby girl headbands, hair bows, newborn headbands and baby flower headbands. Our collection includes Newborn and Baby Headbands that are soft and comfortable, petite and pretty. Lilly and Lace Baby and Kids Flower crowns are not large and bulky, and include a ribbon at the back, making each crown adjustable and able to grow for years to come along with your childs head. You will find that once your child is 4Yrs and over their head size won't be much different to yours!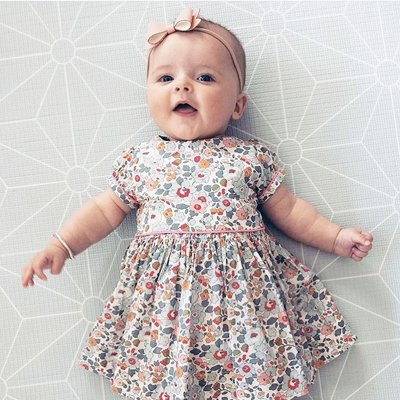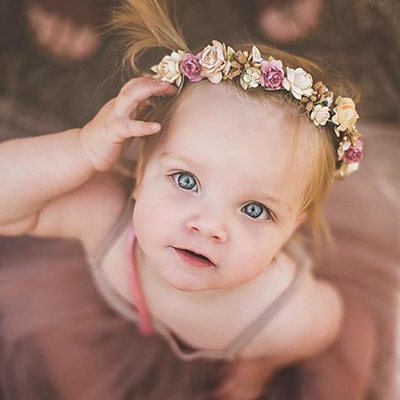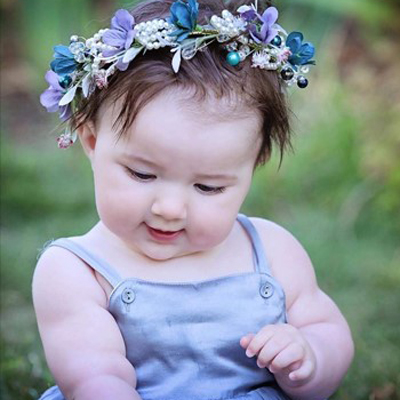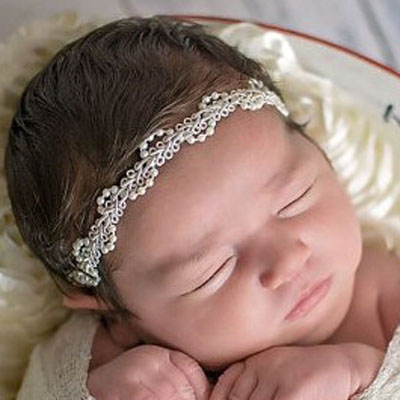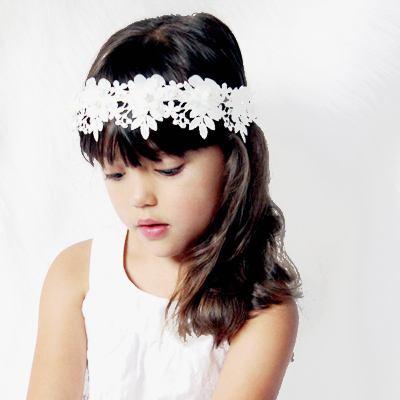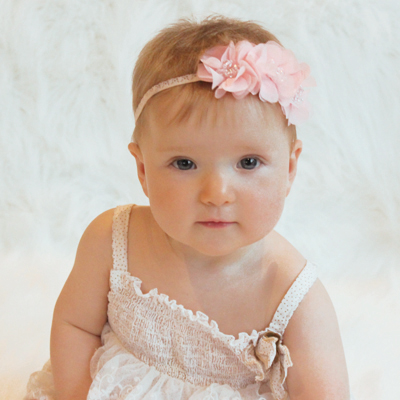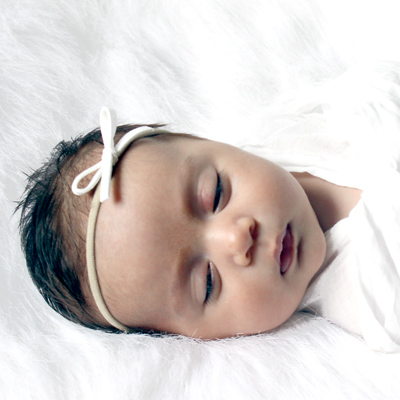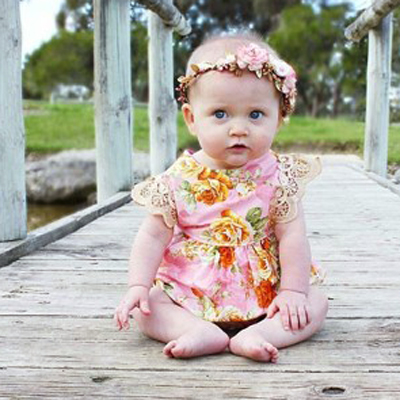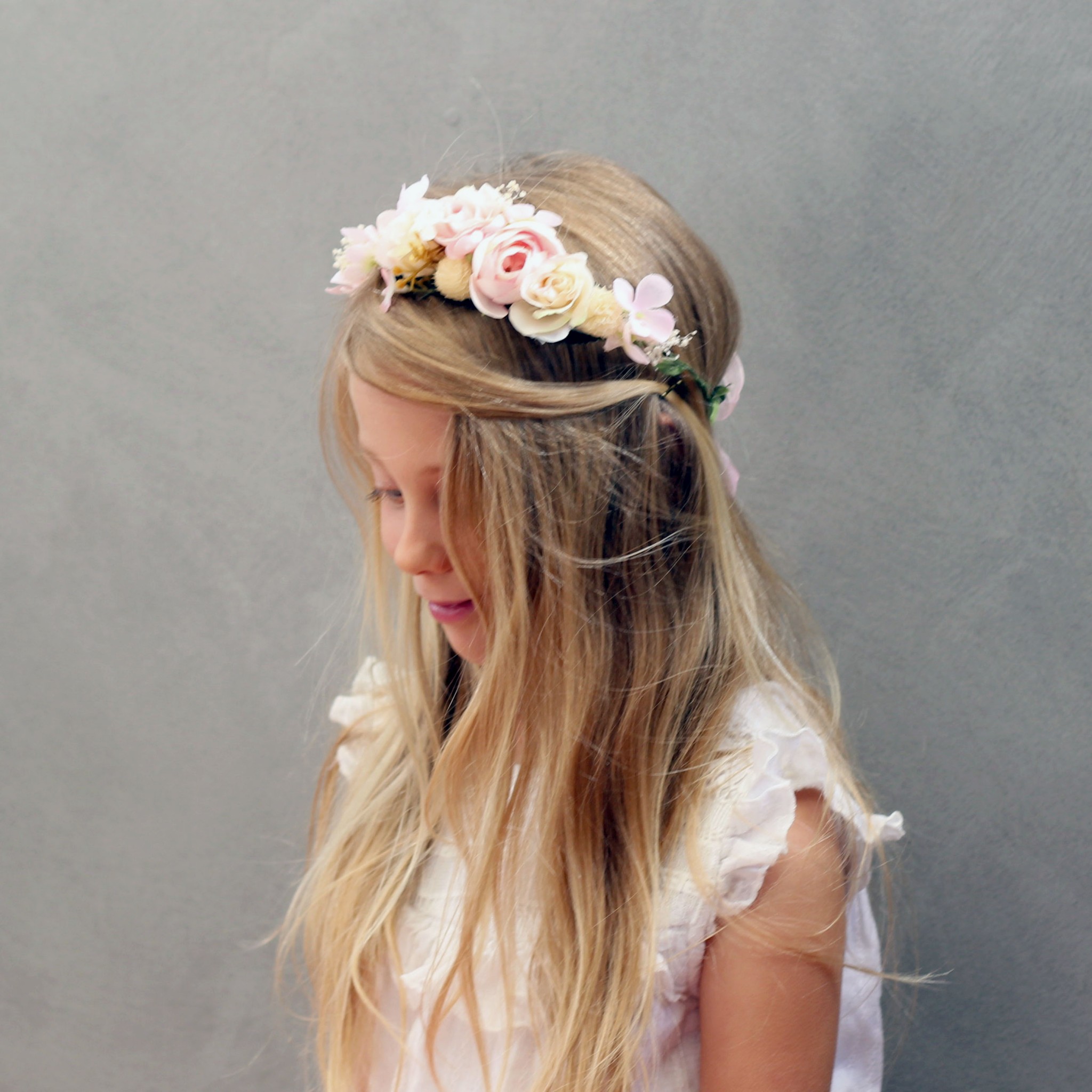 Baby Headbands – which ones?
It can be a little tricky with your first born, wondering which headbands are the softest, safest and will fit the best.
Being a Mother of 3 daughters, here's some handy tips to get you started!
Don't forget we can almost always create a custom headband if we no longer stock these styles or if you have something else in mind. Just email us!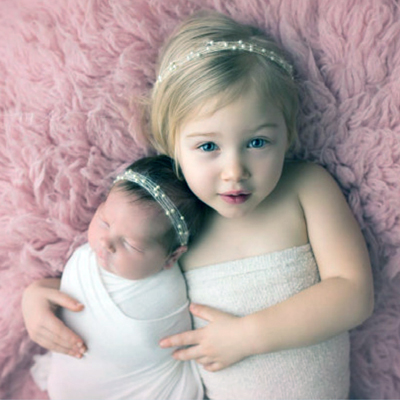 Fabric Tiebacks
These are essentially soft fabric strips that you can tie at the back. They often contain wool, cotton, and other soft elements. The flower piece is made of a variety of fabrics and suit the smallest of heads. They are a great option for newborn photoshoots and first photos.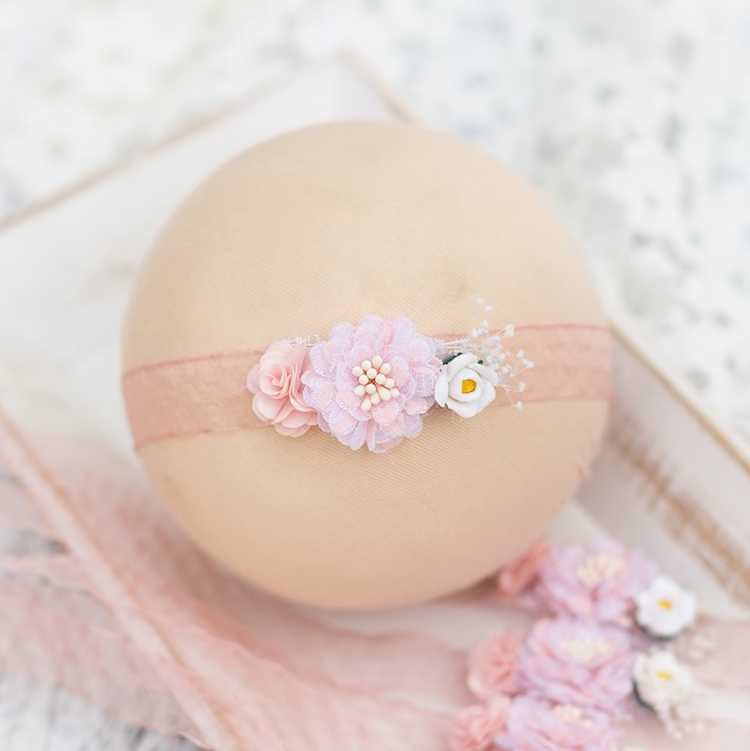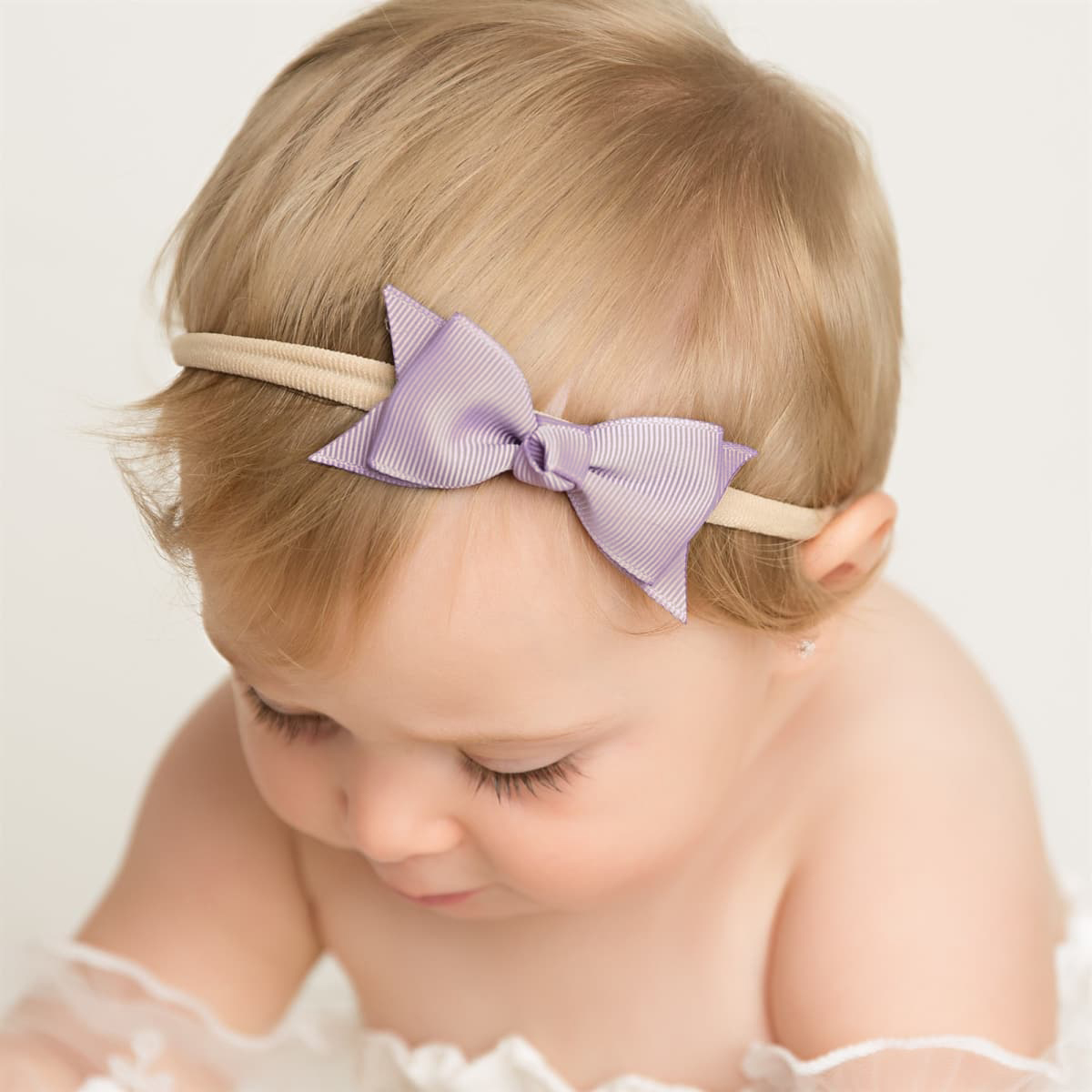 Nylon Headbands
These are the softest headbands around. Perfect for newborns and babies up to 1 year old. They are thin, made of fabric not elastic, and most importantly they won't leave a mark on your babys head. We've been making these for years and they are still so popular! They are another great option for newborn photoshoots and first photos. They may have baby flower headbands or hair bows attached, and there is no wire involved.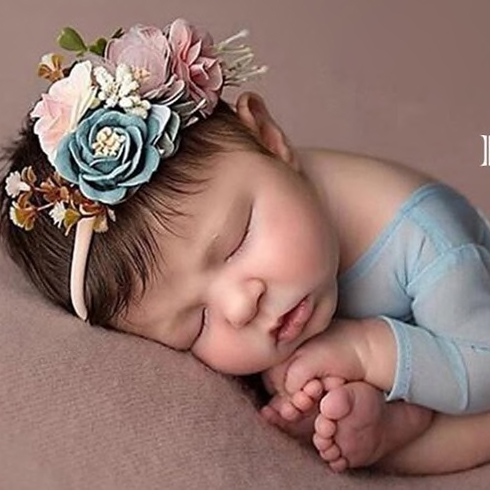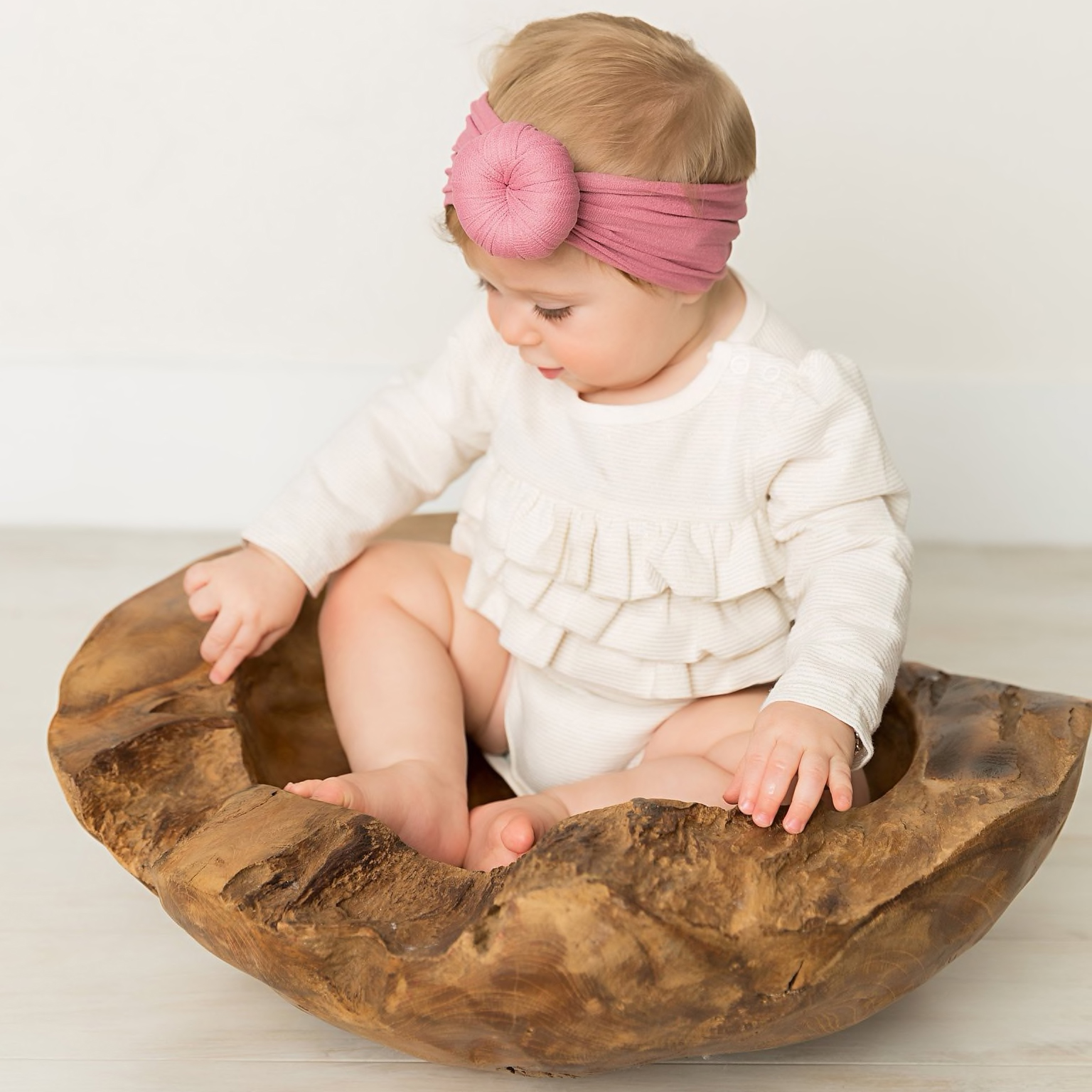 Topknot Headbands
Topknot headbands or Headwraps are all fabric. The fabric may include some stretch but not usually a lot. The idea is you wrap it around your child head and tie a knot at the forehead. They don't tend to last very long as your baby head grows out of them. But they are a stylish way to bring colour and cuteness to your baby's outfit. They suit babies 4Mths – 2 Yrs ideally. Look for 100% cotton or organic cotton varieties as these are the softest.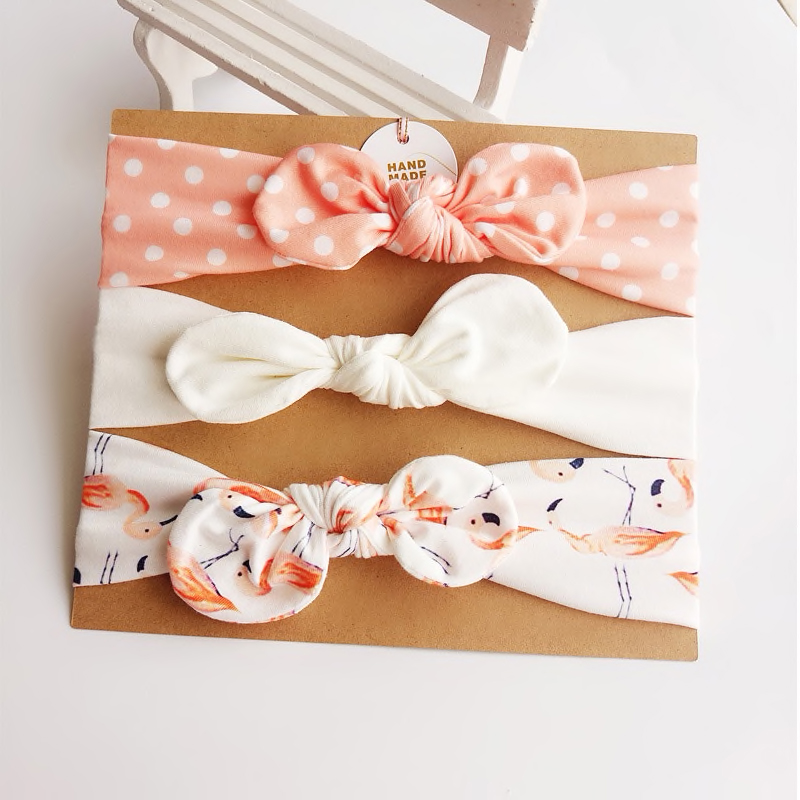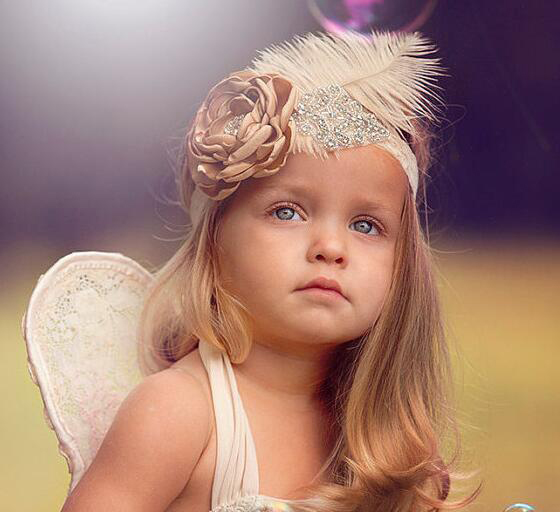 Elastic Headbands
Elastic headbands are great for babies 1Yr + to younger girls. They stay on the head well as your little moves around. Although you may find your toddler likes to pull them off! They should be made to order as the elastic will only give so much stretch and a childs head size is changing dramatically at this age. They are great to attach with rhinestones, pearls, leather, and silk and fabric flowers.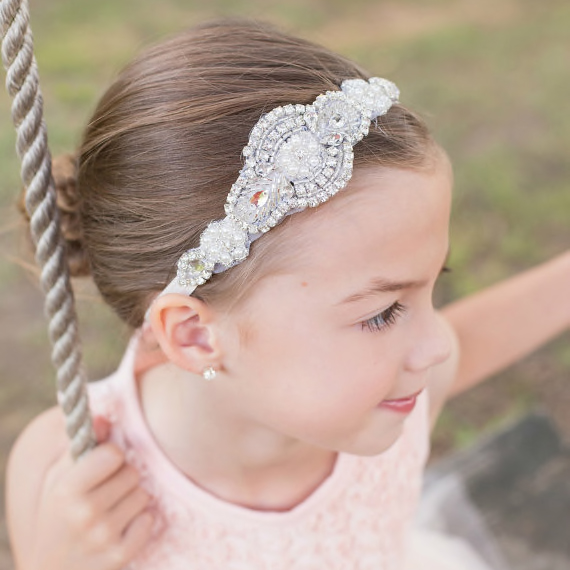 Baby Flower Crowns – Paper
Baby Flower Crowns come in two options, paper flowers or silk flowers. The advantage of using paper flowers is that the flowers come in teeny tiny sizes, starting at 1cm. The flower crown usually sits around 3-4cm in height, very petite for little heads.
We sell a range of petite flower crowns, all made with paper flowers. We make these to order to ensure the perfect fit for your little ones head. Look for our "Petite" range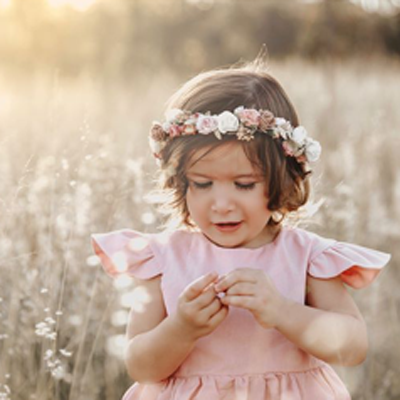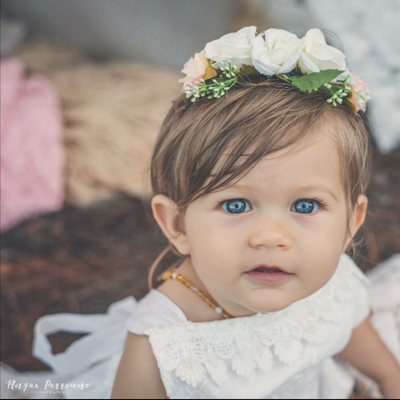 Baby Flower Crowns – Silk
Baby and Kids Flower Crowns made with silk flowers are our speciality. Just as we make all womens crowns with silk flowers, we make kids sizes too.  Silk flowers are the most real life looking and come in many different colours and styles. They make the pretties flower girl crowns and babies, girls and women of all ages enjoy wearing them.  They are made with traditional floristry materials including wire, tape, glue and ribbon. There are no sharp bits that stick out, and the wire is flexible and mouldable to the head. Also a ribbon is attached at the back, making them adjustable.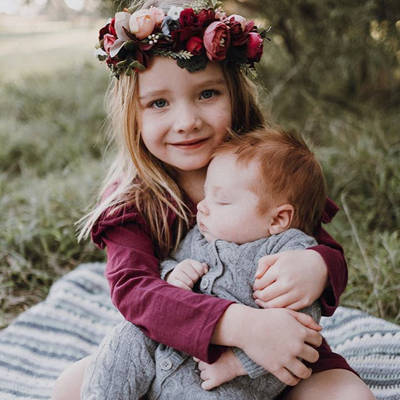 BABY HEADBAND SIZE CHART
See below for our baby hair accessories sizing chart. If you are unsure what size to choose please measure your baby's head circumference (place the measuring tape exactly where you would the head piece to sit) and choose the appropriate minimumsize.
Please note elastic headbands include some stretch and extra months/years to wear. Flower Crowns include a ribbon to tie at the back, making the size adjustable for years to come.
Age
Head Circumference (minimum)
Newborn
35cm
4-12Mths
40cm
1-3Yrs

4Yrs+

Adult

45cm

50cm

55cm